SREF Weather Page from University of Utah

This page updated: Wed Oct 4 01:00:12 MDT 2023

This page will pull out the plumes for Vail Pass and the East Portal of the Tunnel. It will pull the short range SREF. The SREF is a shorter range model that only goes out 3.5 days, and is updated more often at 3 hours (vs 12 for the longer range model). Both snow and water equivalent will be shown.
Times are Zulu or UTC. To convert to Mountain, in your mind just move the x axis labels one tick to the right.


Vail Pass
Univerity of Utah SREF Downscaled snow plume for Vail Pass

Run Number: 2023100321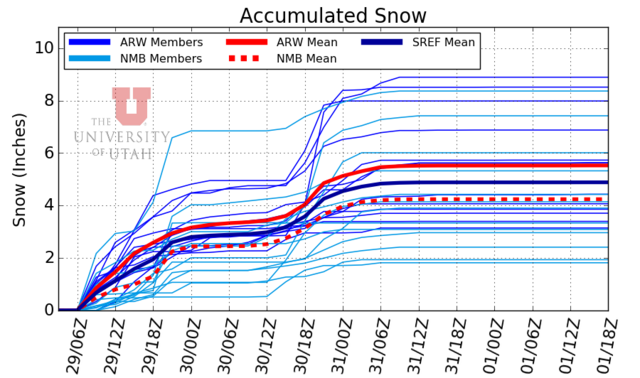 Tunnel East Portal:
Univerity of Utah SREF Downscaled snow plume for East Portal Eisenhower Tunnel

Run Number: 2023100321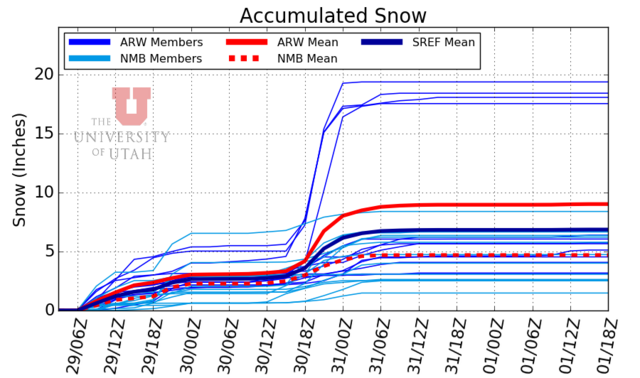 Water Equivalent here:

Vail Pass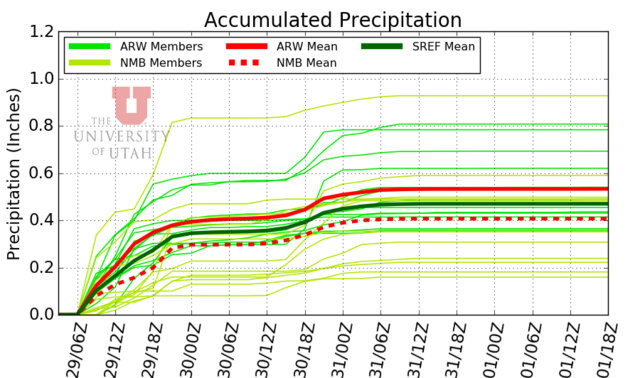 East Portal Tunnel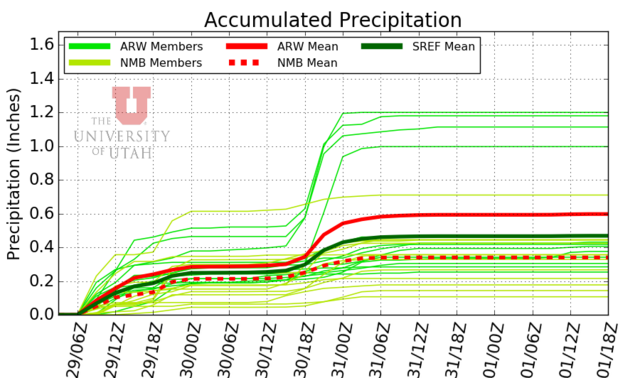 This page by DJ Samuels
Last update: Wed Oct 4 01:00:12 MDT 2023